development of components
---
They who think about how to design a component during its early stage of development, can safe costs and prevent the product from being faulty. We have many years of experience in the field of plastic injection moulding and support you within the framework of designing your component perfectly.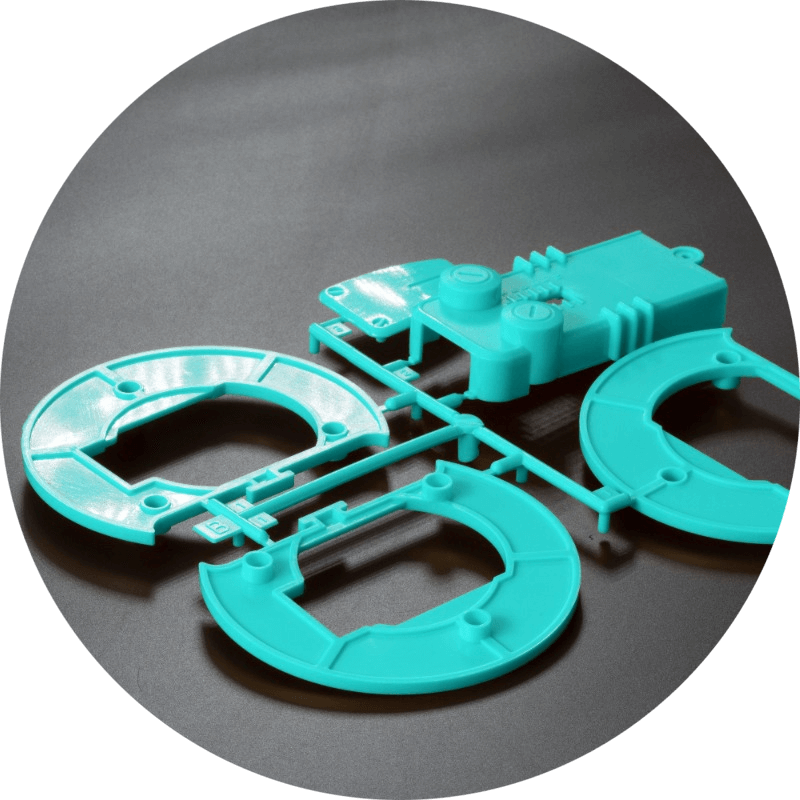 Part- and moulddesign
Our designers have been working in the mould making industry for years thus being aware of the functions necessary to produce the perfect mould. All processes are secured already during the early stage of the project by us using various 3D CAD systems for simulation.
mould flow analysis
distortion simulation
deformation analysis
wall thickness analysis
draft angles
Simulations using cutting edge software help detect flaws at an early stage. The information obtained like that, right away, become part of the mould making process. In this way, already ahead of the first injection, unwanted side effects are significantly reduced.
We take pleasure in advising you on the compatible mould design and proper material. We are happy to show you how your project can be optimized thus reducing cost during the early stage of the project. In addition, by optimizing wall thicknesses we can reduce cycle periods thus minimizing production cost by shorter process periods.
Your Partner for
Injection moulds

from China