mould making
---
Did you know that there are about 38,000 mould making companies in China, ten times more than in Germany. The higher supply results in lower prices. To make use of that price advantage, we make sure processes run according to German quality standards, guaranteeing, our customers are provided with reliable injection moulds at lowest possible prices.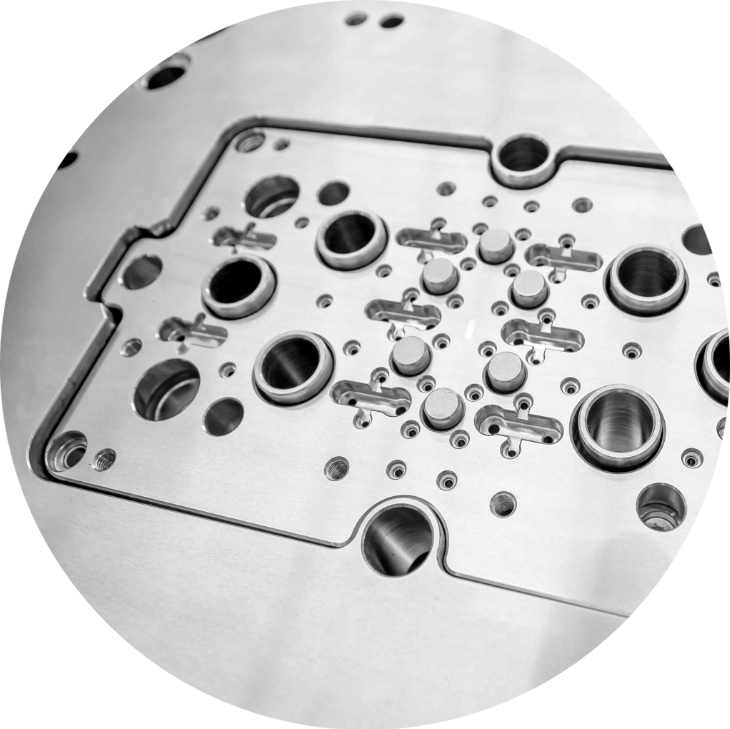 mould making in China
Shapetool provides you with the advantages of the Chinese mold making industry without you taking any risk.
We provide you with a cost advantage and the competitive edge by our certified mould making with our partner company in China. Our partner mould making company in China employs 70 workers. They, in 50 production plants, produce more than 300 injection moulds a year. They are produced in a three-shift system within shortest possible delivery periods.
mould making – goods and services
injection moulding tools up to 2,200 x 3,200 mm clamping size
up to 25 tons moulding weight
1K, 2K as well as 3K, locking force of up to 2,800 tons
200 tons touching press
GID (gas internal pressure) injection moulds
IML (in-mould- labelling) foil back-injection moulds
Also surface textures are applied according to German quality standards in the plants that are identical with the German ones.
Before being shipped to Germany, the moulds are regularly checked by a German tool making master craftsman working in China. This also applies to the current covid-19 situation.
We deliver you all prototype components for installation space and functional patterns as well as small batch series from most diverse plastic materials. Prototypes used for functional patterns are mostly made from rapid tooling prototype moulds. In order to keep the cost at a lowest possible level, and milling periods as short as possible, these moulds are produced using high-speed milling machines. The cavities can be made both from aluminum and from steel to guarantee higher prototype quantities. The information obtained from prototypes and component tests are mostly be used within the framework of the serial production.
Thanks to short production periods of two to five weeks, critical components can be secured at an early stage. Since mould making and injection processes take place in the same plant, we can quickly implement changes. The samples are delivered from China by air within a few days.
We produce using injection mould plants with 88 – 2,800 tons locking force and can apply all established procedures.
Your Partner for
Injection moulds

from China